Do You Remember: Motley Crue's 'Motley Crue'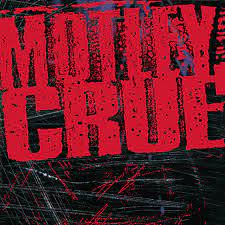 Picture it, riding high off the "Dr. Feelgood" record that shot up to the No. 1 position in December 1989, it seemed like nothing would stop Los Angeles natives Motley Crue.
Only three years later of one of their most successful records and one of the most important records of the 1980s, lead singer Vince Neil left Motley Crue before the recording of the follow-up to "Dr. Feelgood."
John Corabi who was at the time known for being the lead singer of The Scream was recruited to take over on lead vocals and by March 15, 1994, Motley Crue released their sixth record titled "Motley Crue."
For full transparency, I love John Corabi's voice and I love what he brought to Motley Crue and it's a shame that he only lasted one record with the band because I think he could have brought the band to another level.
When you talk about bands that have had success with new lead singers, Brian Johnson of AC/DC and Sammy Hagar of Van Halen come to mind and I really think Corabi could have been in the same conversation if he didn't get kicked out for Neil in 1996.
"Motley Crue" is one of the hardest Motley Crue records since 1983's "Shout At The Devil." Corabi's vocals complement the musical side of the record and the vocals bring out the best of Nikki Sixx, Tommy Lee, and Mick Mars' playing.
There are at least seven different songs that are so great off this record and it's a shame that fans won't hear them on the current Crue tour with Def Leppard.
The first song, "Power To The Music" is a perfect opener and it really sets the tone for the rest of the record as an extremely hard rock record. At this point, with a new singer, Motley Crue was attempting to be different from what they were known for and this was a great start.
The first song which I probably am in love with is track three, "Hooligan's Holiday." It clocks in at 5:30 and has one of the most catchy choruses in the Motley Crue catalog.
With lyrics like "we're on a holiday, hooligans holiday, I gotta get away, hooligan's holiday," it's just a groovy, catchy song that in reality, would make for a great record name.
The next two songs, "Loveshine," and "Driftaway" are two powerful acoustic records that really help space out the toughness and grittiness of the other songs. It's overall refreshing to hear multiple acoustic hard rock songs. 
Another of my favorite songs, "Misunderstood," starts out on an acoustic guitar and soft lyrics that are accompanied by an orchestra for the first two minutes of the song until the rest of the band kicks in and delivers an in-your-face, rock and roll masterpiece.
The hard rock riff of Mick Mars and the rhythm section of Sixx and Lee combined with the orchestra in this song makes it a top candidate for the best song off the entire record and it should be performed in concert, that is if Neil would even want to do a Corabi song.
Finally, my favorite song off the entire record is track six, "Poison Apples." I would like to make an educated guess as to why COrabi's former band was called The Scream. It could be because he really pushes his voice. I mean that in the most complimentary way possible.
His gravelly, anti-Vince Neil scream is exactly what makes this song so great. With lyrics like "see the tattoos on our face… mamma said, now don't you walk this way," it's a fun rock song that has almost been forgotten about by Motley Crue.
This song was written by every member of the band at the time along with legendary producer Bob Rock which could be why this song is one of the most underrated and strongest songs off the entire record.
Even though the only record recorded without Vince Neil has been almost buried by the band and the Corabi saga is one that has been forgotten by some, I personally think it's time the fans get either a reunion between Motley Crue and Corabi or get some reissue on vinyl for this record.
There are legions of Motley Crue fans that loved Corabi with Motley Crue, myself included. As the band put it in their song "Misunderstood," "life's not always fair or so they say," so fans will have to patiently wait for one of the most underrated records in the Motley Crue catalog to resurface again.