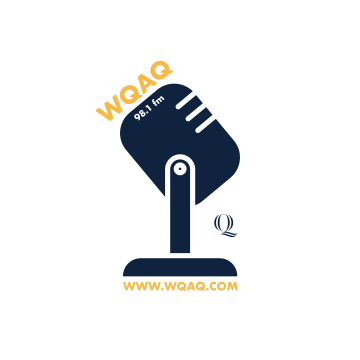 About Us
WQAQ 98.1 FM radio station is organized by the students of Quinnipiac University to connect through a common bond of music, provide entertainment and information to the student body, faculty, and surrounding community, and to allow students to express themselves freely.
WQAQ 98.1 FM broadcasts 24/7 both on-air at 98.1 FM and online.
Have Your Own Show on WQAQ!
FOR AN ENTIRE HOUR EACH WEEK, YOU CAN HOST YOUR OWN SHOW!
General Staff Membership in WQAQ is open to all members of the Quinnipiac University Community!
Most shows are centered around either sports talk, music, or politics, etc. You are welcome to make a show about anything you want and be a part of this family!
You can join on DoYouQU or reach out to any WQAQ manager!