ABOUT US
WQAQ is a student-run radio station at Quinnipiac University with a participatory environment of departments in music, production, programming, promotions, and public relations, allowing members to build relationships with its community and grow media literacy skills.
Meet the Managers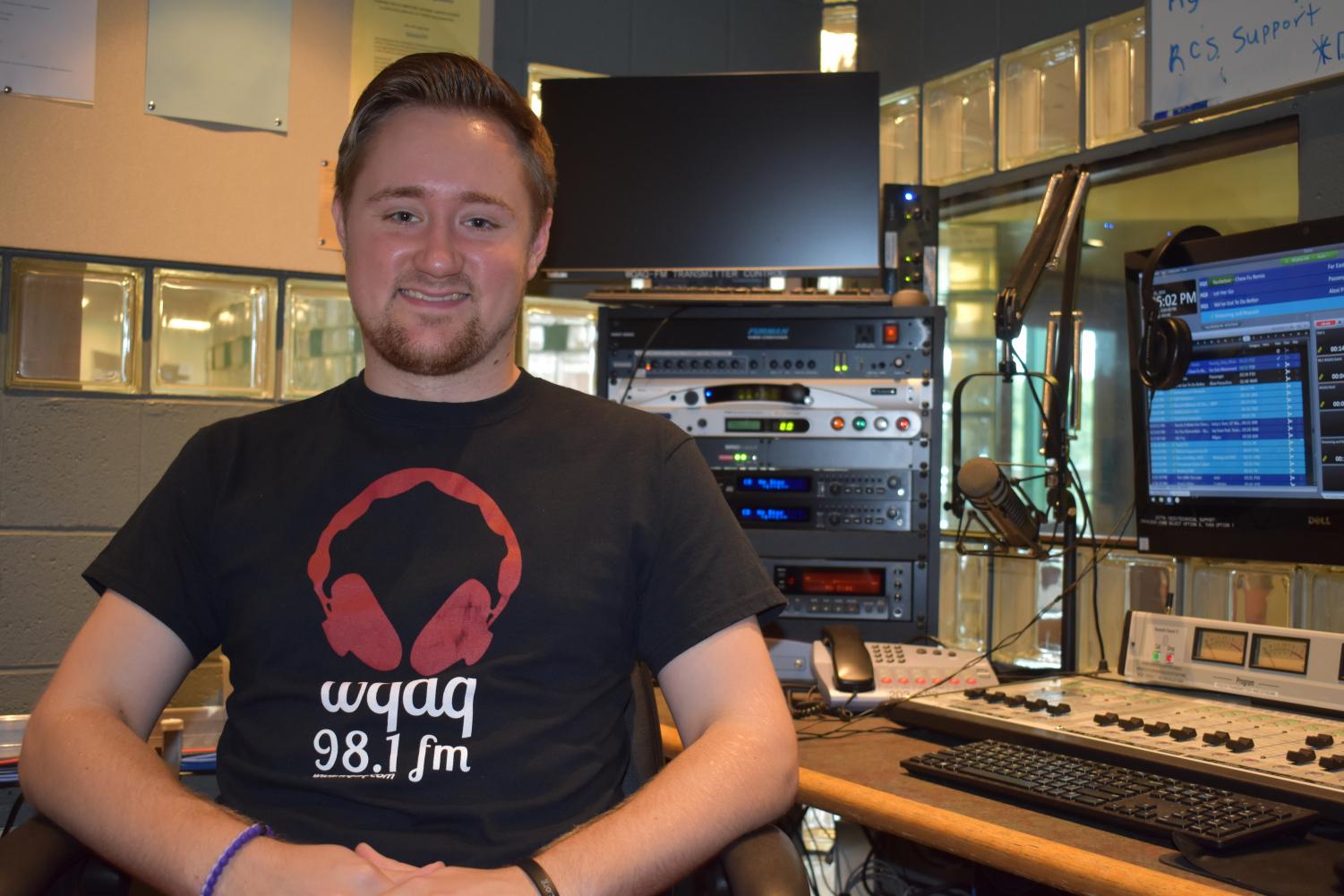 Senior
Major – Journalism
Hometown – Suffield, CT
​My name is Dan Bahl, and I am the General Manager of WQAQ for the 2019-20 school year. I come into this position having previously served as a Production Manager and Show Programming Manager with the station. I am also the host of a sports talk show, From The Bleachers, every Monday night. I am a hockey broadcaster for ESPN+ and formerly WQUN, and have worked with the Hartford Yard Goats as a radio producer and media assistant for the past three summers.
This year, I am really excited for what WQAQ can do as a station. As the GM, I want to expand our station's presence in the Hamden community. Each department will have a chance to expand and grow, and our station will continue to be a tool to grow the next generation of radio professionals.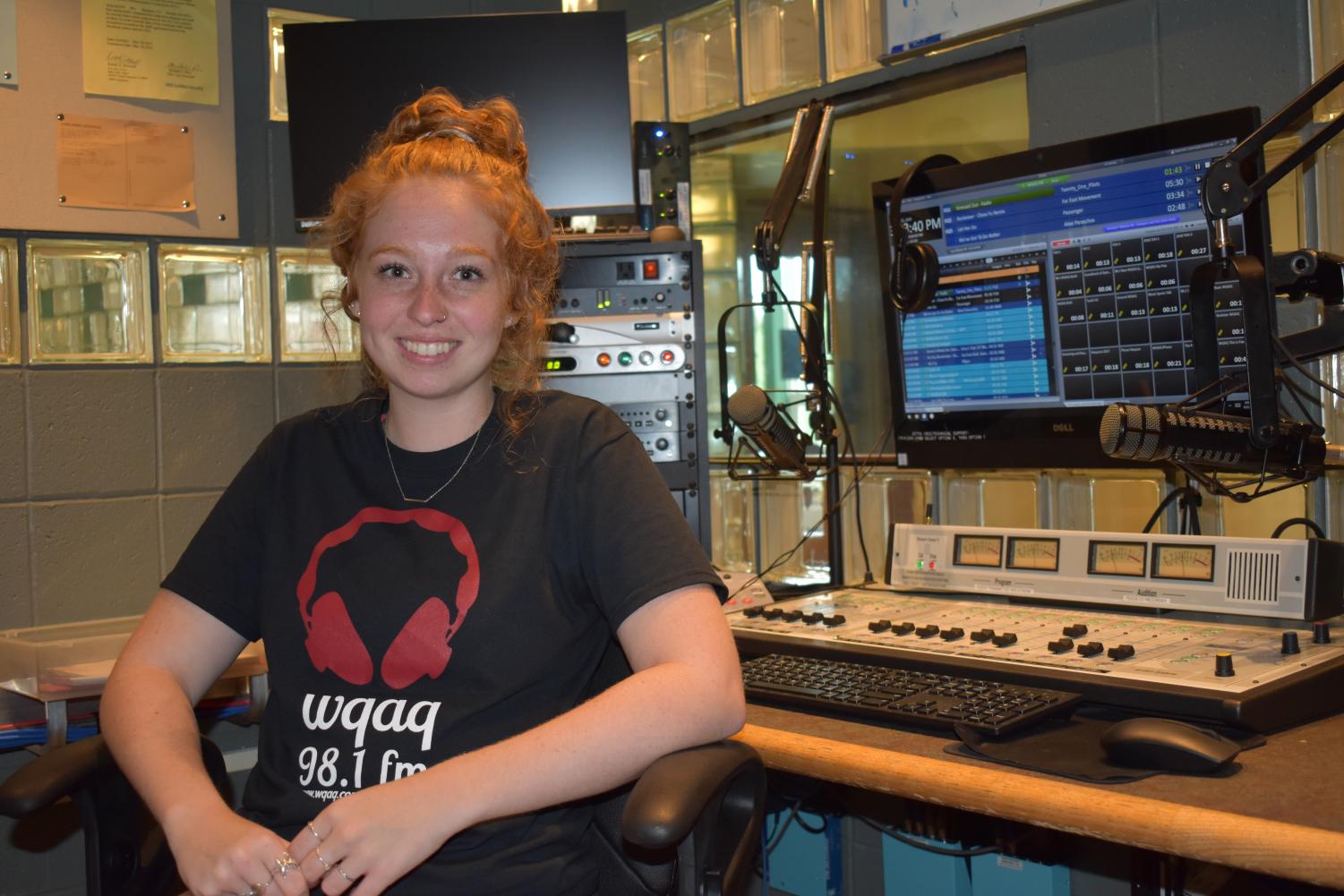 Sophomore
Major – FTM
Hometown – Worcester, MA
I'm going to be an upcoming sophomore at Quinnipiac studying film and advertising. I am apart of the yearbook staff and WQAQ staff! My hobbies include waterskiing, wake surfing, binge watching Netflix shows, and making short films.
My goals for WQAQ events are to get more involvement from the Quinnipiac students. One event I hope to do is a live broadcasting show on the quad to show other students what we are all about at WQAQ!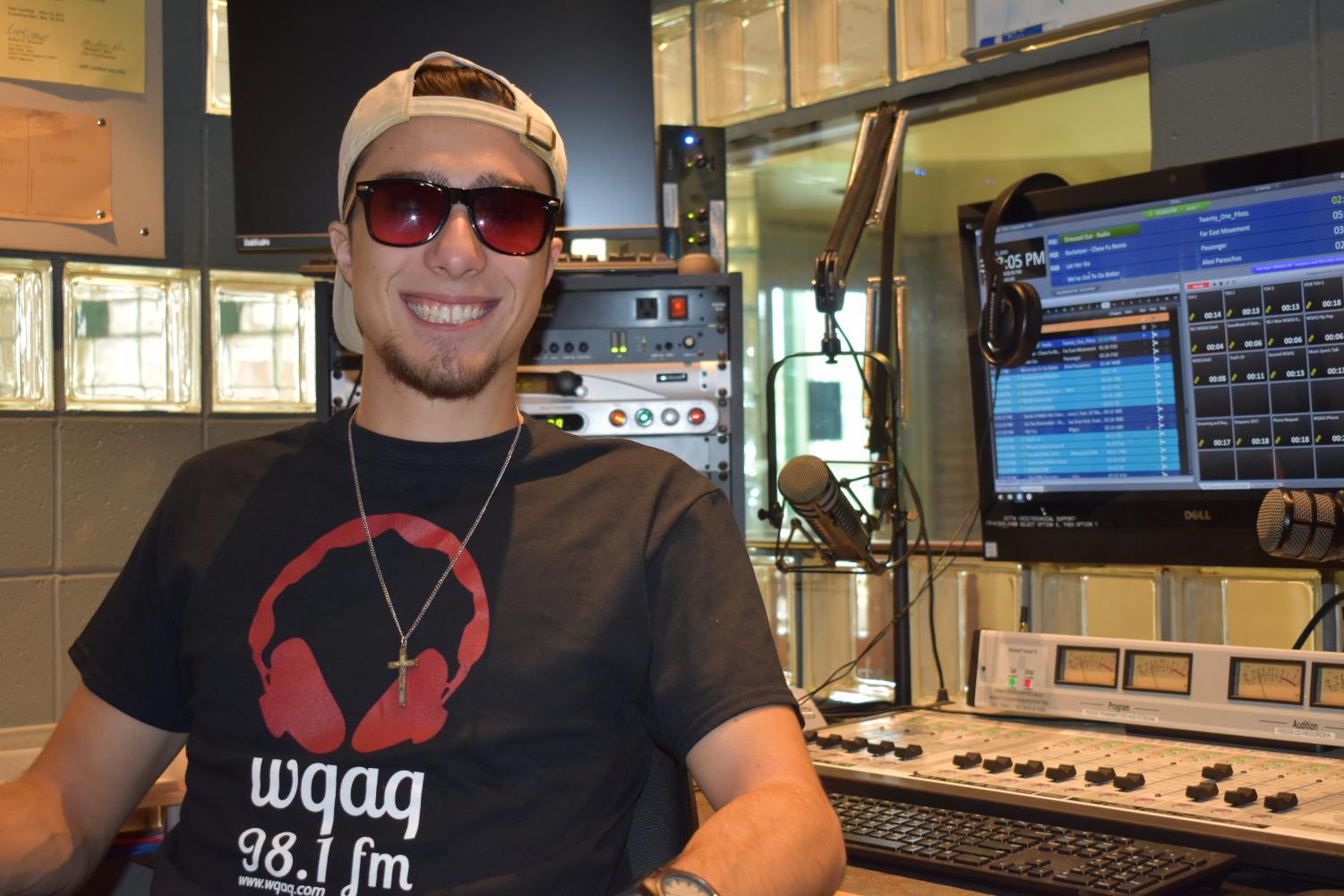 Audio Production Manager
Senior
Major – FTM
Hometown – Fiskdale, MA
 I think that audio is one of the most powerful and yet underutilized story telling mediums. My  interests include music (playing, composing, listening) and outdoor activities such as hiking/kayaking. A fun fact about me is that I love Pokémon despite being an adult and Gordon Ramsay follows me on Twitter.
My biggest goal for my department this year is to prepare the next generation of WQAQ production members. I will be focusing on teaching audio production skills that members can utilize to independently and creatively create content for our station. I want to help WQAQ to sounds more professional in anyway I can.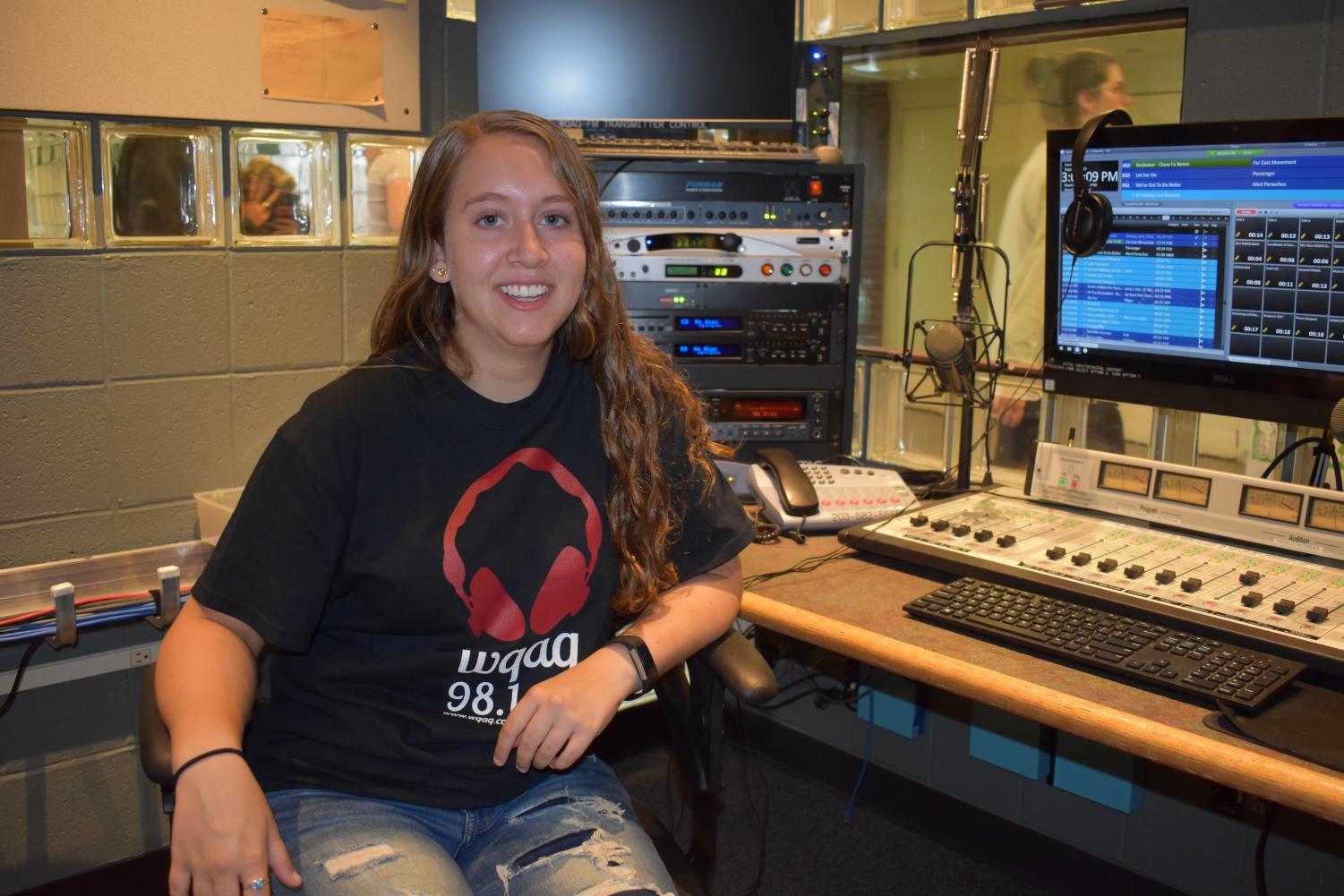 Senior
Major – FTM
Hometown – Long Island, NY
My name is Maggie Smith and I am WQAQ's video production manager. I am from Long Island, New York and am going into my third year at Quinnipiac as a film major. Joining WQAQ has been one the best choices I've made at QU, and it lead to my internship at SiriusXM in LA this summer. Aside from radio, I am the entertainment director for Quinnipiac television station, Q30, and I love playing intramural sports. I'm looking forward to another successful year and can't wait to see what WQAQ can do!
My goals for the production department include creating fun video content for WQAQ's social media and effectively promoting WQAQ sponsored events (open mics, concerts, etc.).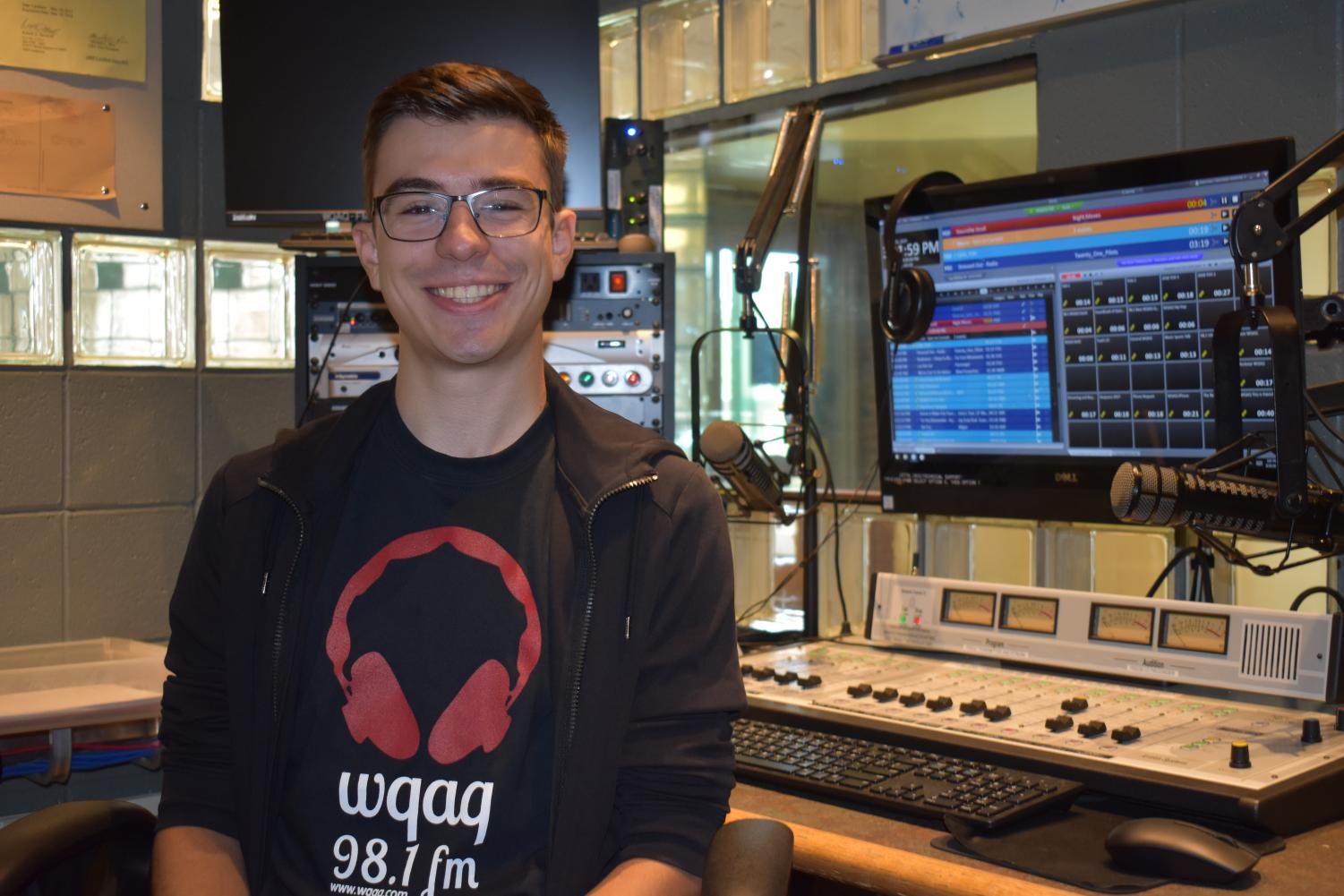 Junior
Major – Marketing
Hometown – Poestenkill, NY
I am a Marketing major and Public Relations minor, from a small town in Upstate New York. I host to one of WQAQ's most popular show's, "The Country Hour." and has interviewed some of Nashville's newest stars. I am an avid concert-goer and has seen country artists from Alan Jackson and George Strait to Eric Church and Cole Swindell, live.
During my time leading the music department, I hope to get members more involved. I hope to encourage members to make the department their own and to help decide which direction it and the station will take in the future.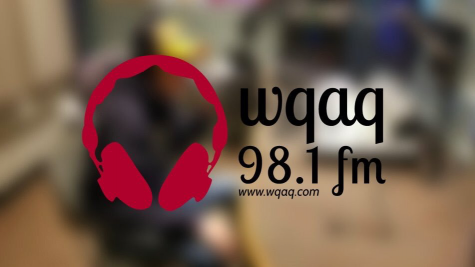 Senior
Major – Marketing
Hometown – Westchester, NY
I'm a huge hip hop head but can confidently say I have an appreciation for all genres. I currently work as a College Marketing Representative for Universal Music Group and hope to bring some of the stuff I've learned there into being the music manager here at Quinnipiac.
One of my goals internally for the radio station as a whole is to have every member find a new artist they like that's outside their usual listening habits. Our listeners can look forward to an all around great station that you can leave playing the entire day and never get tired of.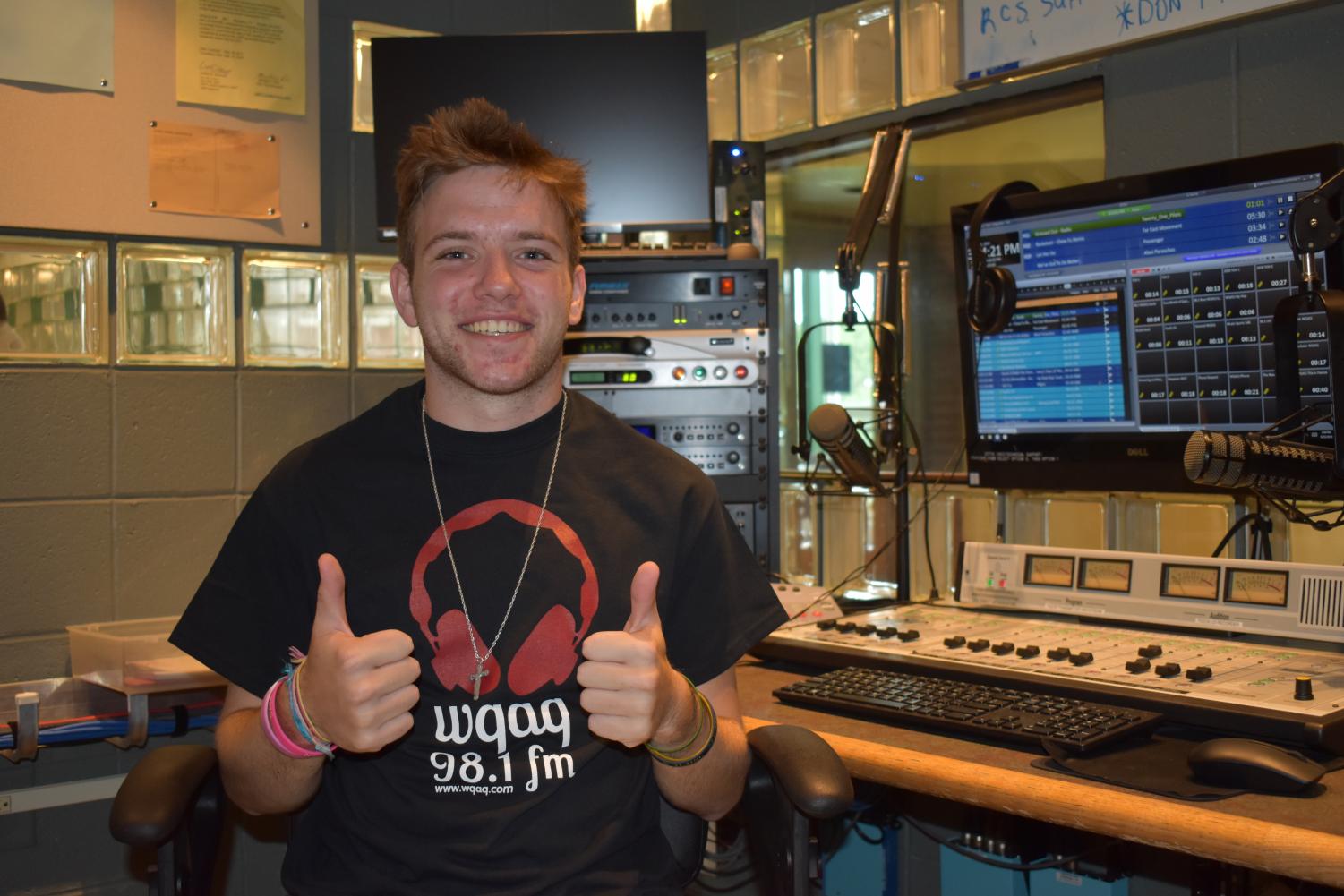 Junior
Major – Journalism & Economics
Hometown – Roxbury, NJ
​What's Poppin' Squires. I have my own sports' radio show with 3 friends called QU Hot Takes. Shameless plug, It's on at Wednesday's at 7p.m. Aside from my big involvement in WQAQ and my position of guiding any on-air show questions, I am a play-by-play and color commentator for Men's Basketball and Hockey, and Women's Basketball and Volleyball. I have been an Orientation Leader for the past two years and I'm on the Morale Committee for QTHON. I love dancing and playing piano!
Contact me with any questions about your show or how to start one. Also, feel free to sit in on my show too! Our panel loves guests.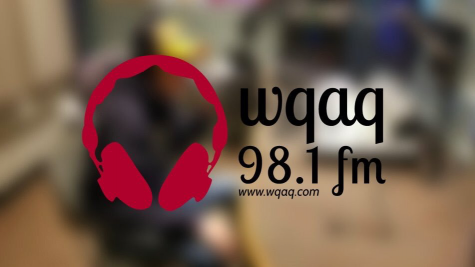 Graduate Student
Major – Public Relations
Hometown – Jericho, NY
​I have a passion for social media and PR, and hope to watch it grow as I continue my studies at QU. This is my second year on the WQAQ staff, and I couldn't be more excited to see what this year brings!
This year, I'd like to foster more relationships with concert venues throughout Connecticut so we can get more involved with fun giveaways and opportunities.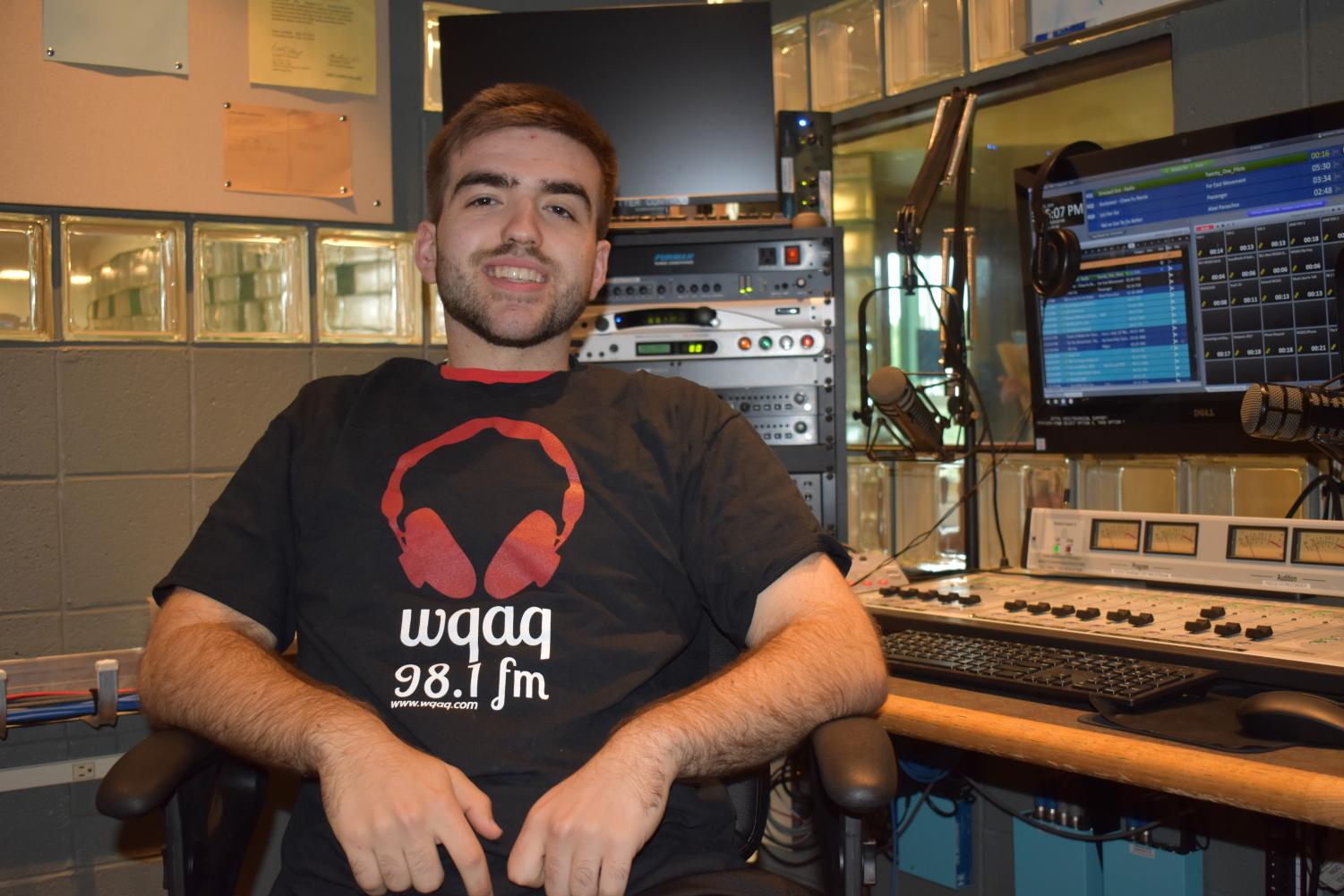 Sophomore
Major – Journalism
Hometown – Elkridge, MD
My name is Jon Surratt. I will be the Web Manager for the 2019-2020 school year. I am very involved outside of WQAQ, as I am a producer for Q30TV and do calls for QBSN. As well, I am always working out or playing basketball, so if I am not in class, catch me at the rec center. I also play piano in my free time.
My goals this year is to make WQAQ have the best website it's ever had. I want the website to look the best and be very easy to navigate through. I also want to be able to show off our radio host's as well as I can. If you have any ideas on how to make the website better as well, contact me.