ABOUT US
WQAQ is a student-run radio station at Quinnipiac University with a participatory environment of departments in music, production, programming, promotions, and public relations, allowing members to build relationships with its community and grow media literacy skills.
Meet the Managers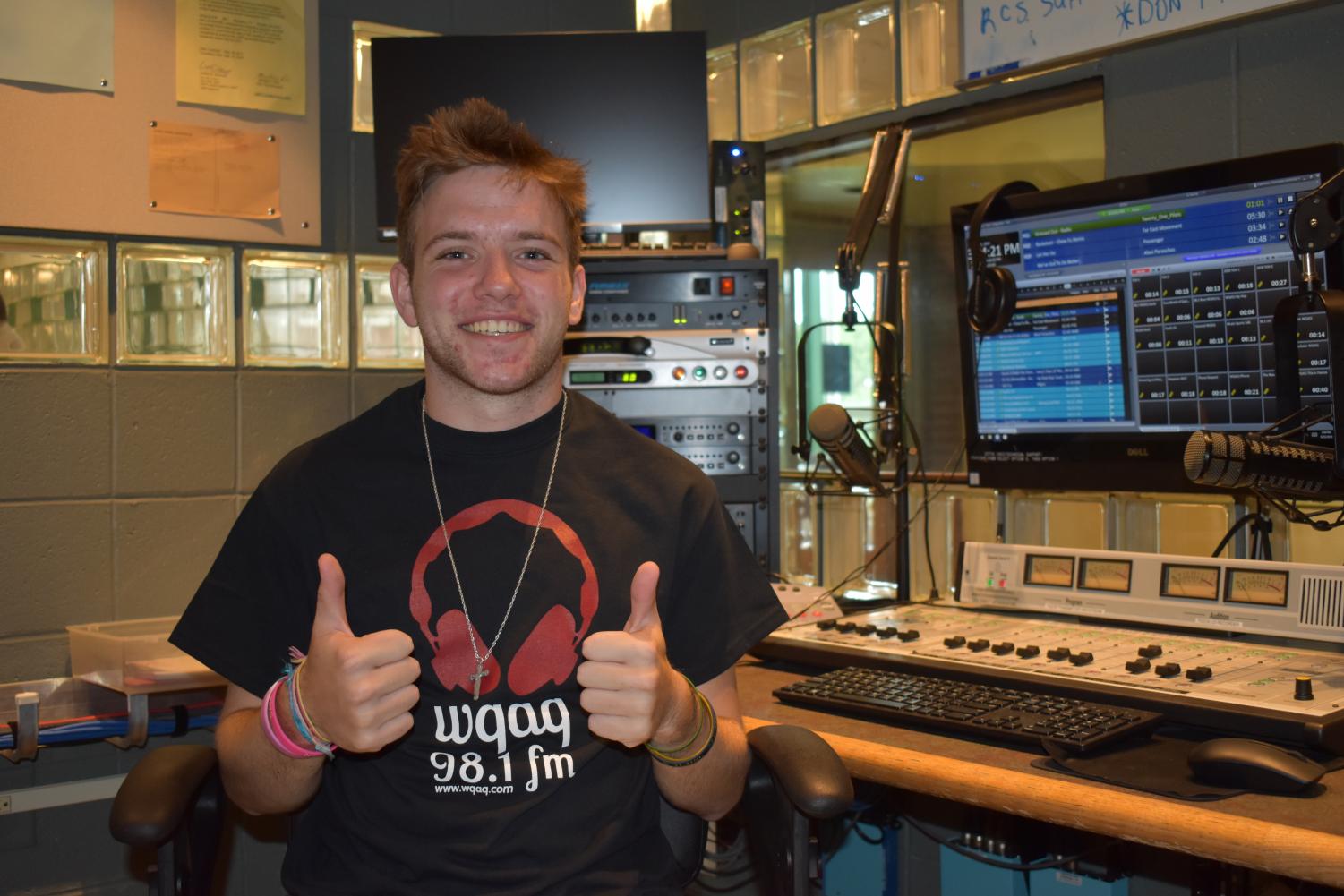 Andrew White
Senior
Major – Journalism and Economics
Hometown – Roxbury, NJ
What's Poppin' Squires, my name is Andrew White and I am the General Manager of WQAQ 98.1 FM. I have been a part of this station for the past 3 years and I have loved every second of it. I work with multiple co-hosts on a sports' show/podcast called QU Hot Takes (Wednesday's at 7 pm…Shameless Plug).
 I was also previously the Show Programming Manager where I mainly scheduled shows for the semester and worked side-by-side with the General Manager.
Now that I have this new role, I am so excited to see the evolution of this station. Many organizations are not as lucky as us to continue moving forward throughout COVID-19, so I look forward to having new people join the station with new music and new opinions and new ideas. This is a perfect year to step out of your comfort zone and create your own show about anything and everything.
WQAQ will be a tight family and I want to start that trend by saying I'm very easy to contact, and I want to connect with everyone.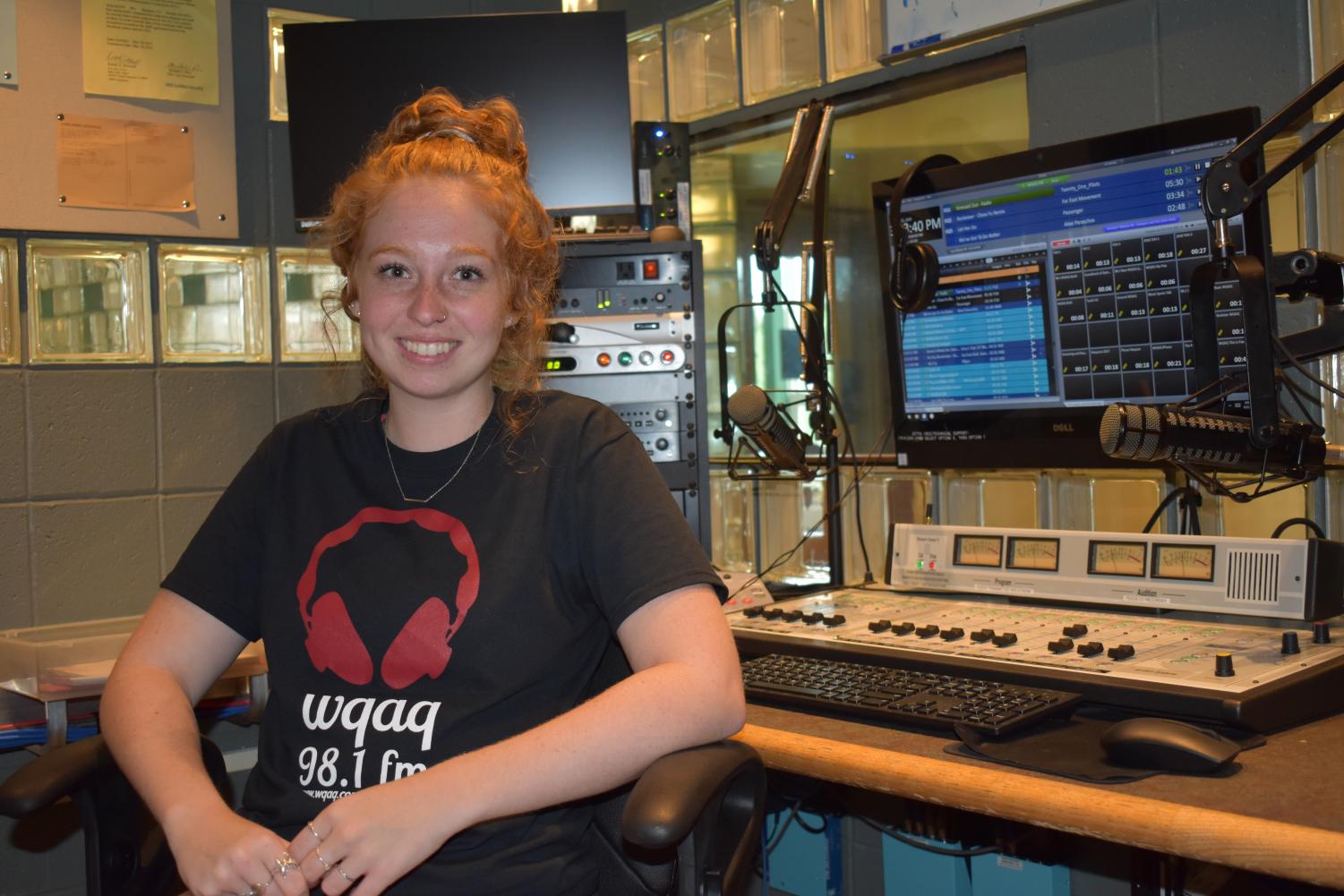 Junior
Major – FTM
Hometown – Worcester, MA
Heyyy, what's up everyone! I'm going to be a Junior at QU studying film and advertising. My show is called, The Spot, where I play music ranging from current bops to classic old rock. My hobbies include waterskiing, wake surfing, binge watching Netflix shows, and making short films.
My goals for WQAQ events are to see what we can do this year for event with everything going on in the world. I am excited to see what WQAQ can do to help gather students and unite them with music. 
Audio Production Manager
Senior
Major – Biomedical Sciences
Hometown – Troy, NY
I'm Andrew Voter the WQAQ Audio Manager for this year. I really enjoy the technical aspects of radio and creating audio files in Adobe audition. Some goals I have for the year are to reach out in to the community and make more commercials for the stations and support our local buisnesses as well as add more underwritings and PSAs for the station.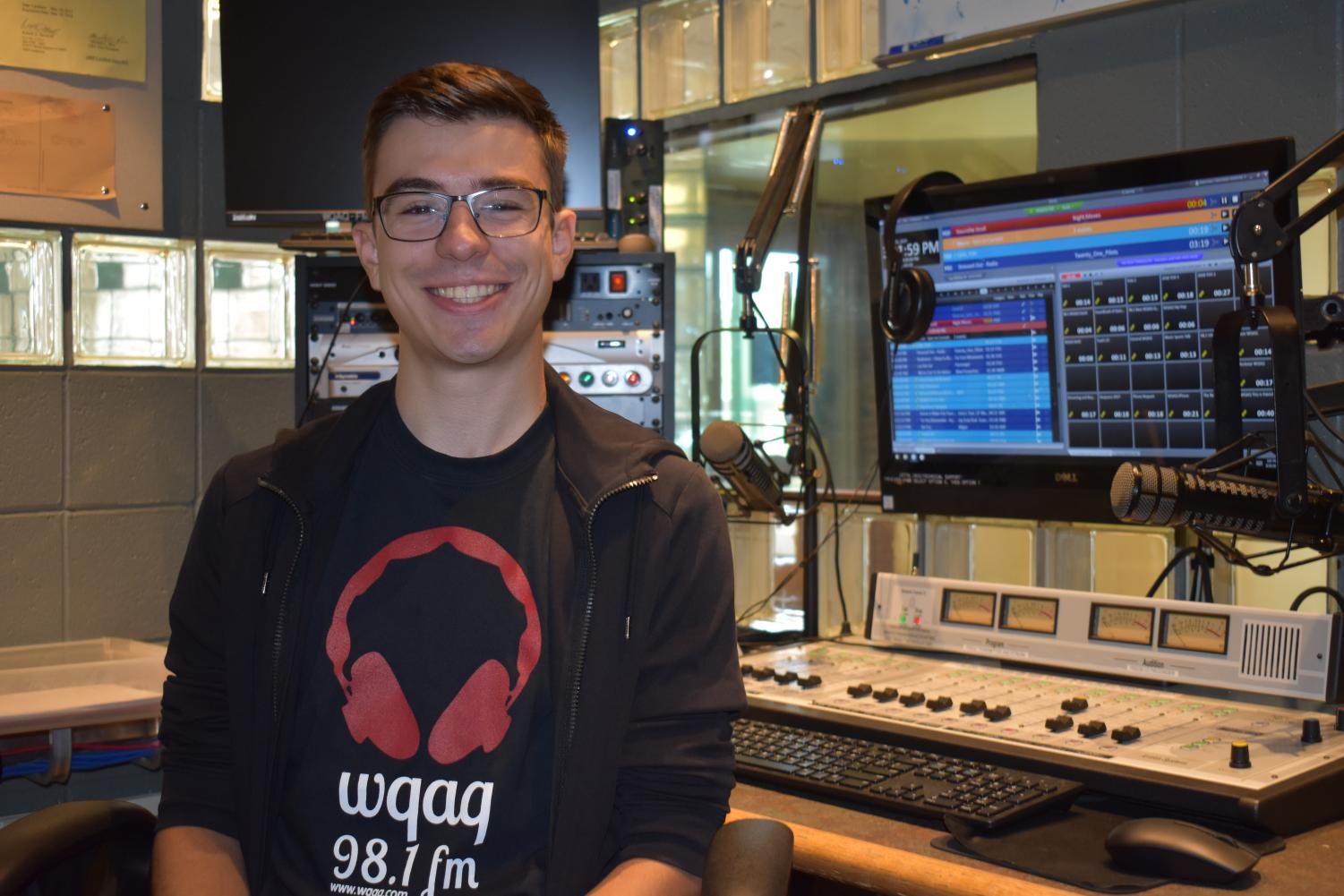 Dustin Moffre
Music Manager
Senior
Major – Marketing
Hometown – Poestenkill, NY
I am from a small town in Upstate New York and I study marketing and PR at Quinnipiac in the 4+1 BS/MBA program. I host to one of WQAQ's most popular shows, "The Country Hour" and have interviewed some of Nashville's biggest stars. I am an avid concert-goer and have seen country artists from Alan Jackson and George Strait to Eric Church and Cody Johnson, live.
During my time leading the music department, I hope to get members more involved and encourage members to make the department their own and to help decide which direction it and the station will take in the future.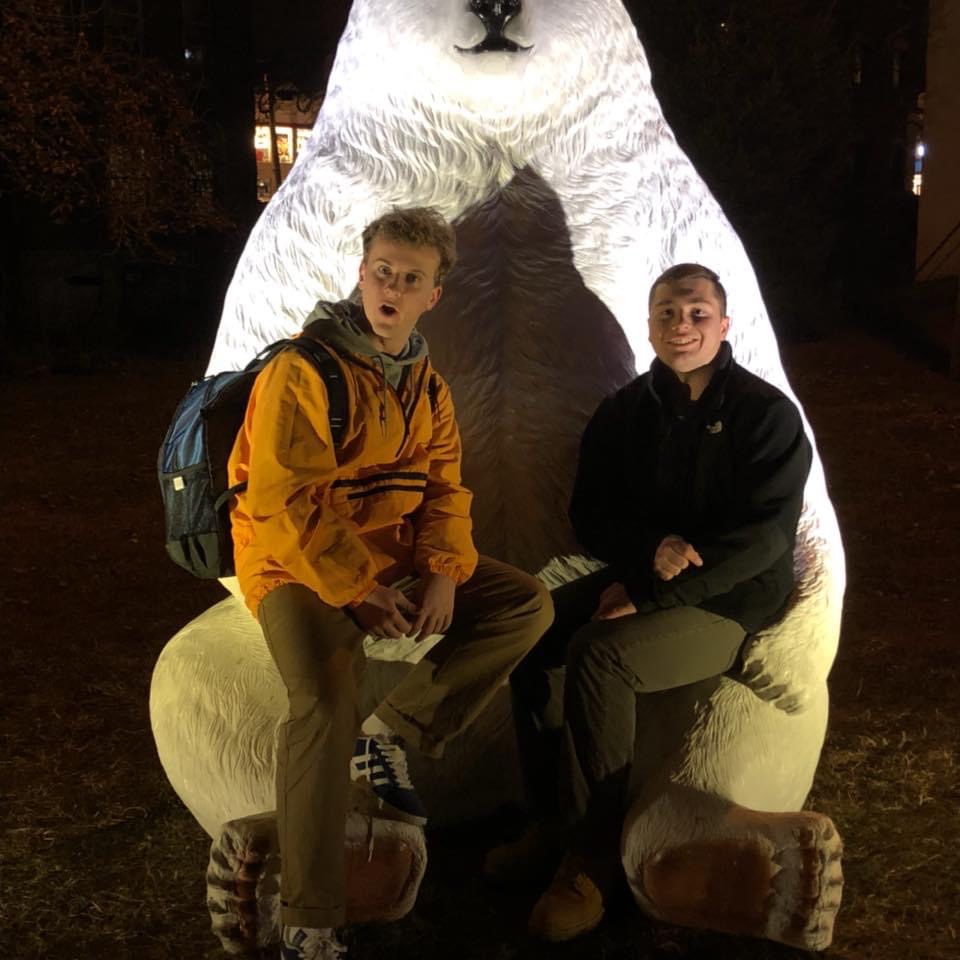 Junior
Major: Public Relations
Hometown: Millburn, NJ
I'm Will DeBlis, Music Manager for the 2020-2021 school year. I host the "Mothman Hour" on WQAQ where I play metal, punk, and new wave music. I also talk about the current spooky weird things going on in the world.
My goals at WQAQ are to let some new people get on the radio who want exposure and help the music community in the local area get some well-deserved radio time!
Jack Main
Junior
Major – Journalism
Hometown – South Burlington, VT
Hey I'm Jack Main! I am excited to be the new Show Programming Manager here at WQAQ. I have been the host of the Mac and Main show since 2019, along with my involvement with the rest of student media.
I am a Men's Basketball Beat Reporter for Q30 and a content contributor for QBSN. Outside of the Bobcat Bubble, I love going to Fenway Park, hiking, skiing, running and sailing.
Jackie Vagnone
Junior
Major – FTM
Hometown – Trumbull, CT
Hello, my name is Jackie Vagnone and I'm the PR manager for the radio station. I manage the radio stations social media, and other represent promotional qualities for the WQAQ team. For my role in WQAQ, I highlight shows that are live-streamed or the podcasts students can listen to at their leisure.
My goal this semester is to make sure students feel like they have an audience, and that they truly are proud to use their voice and put their thoughts out to the world!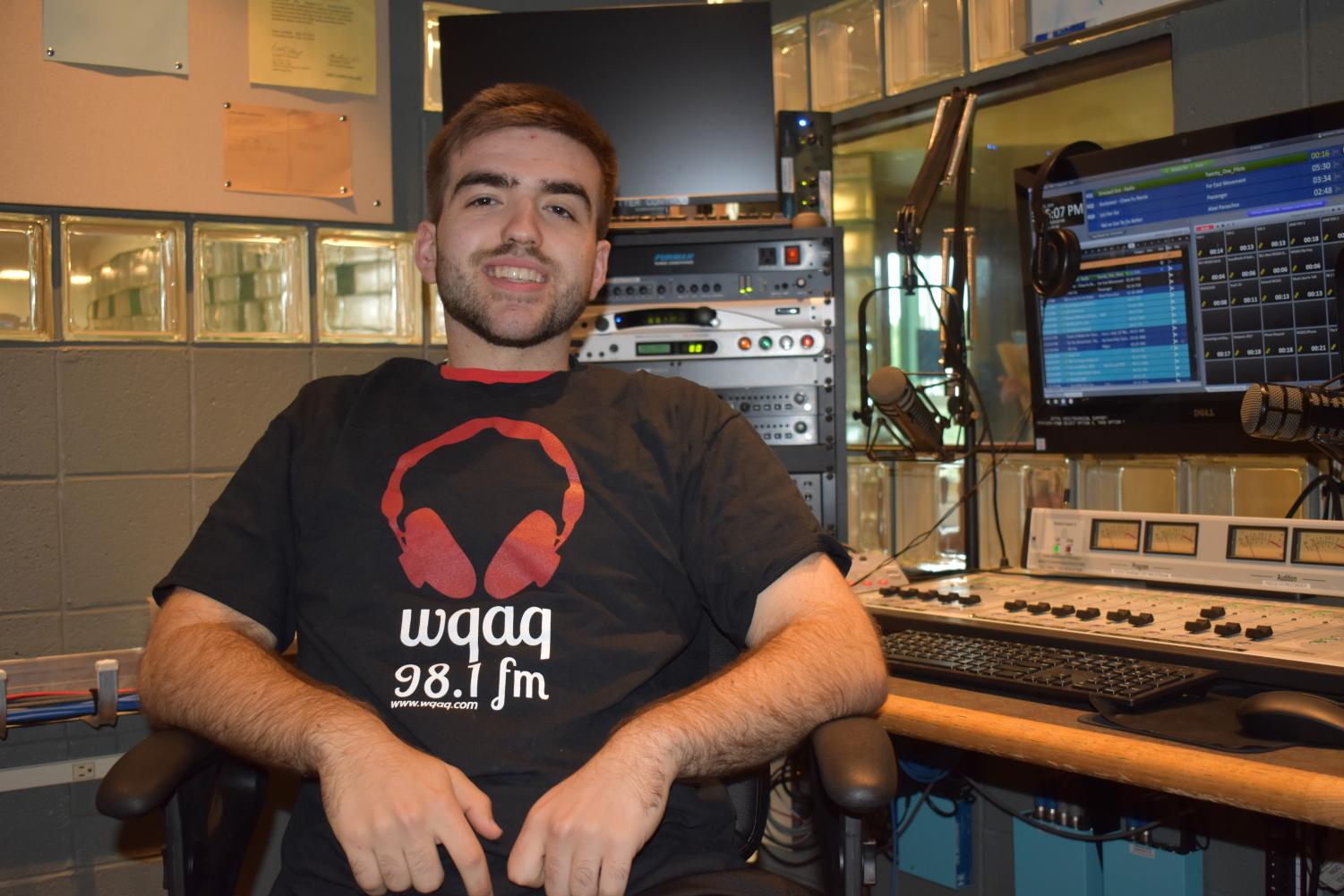 Junior
Major – Journalism
Hometown – Elkridge, MD
My name is Jon Surratt. I will be the Web Manager for the 2019-2020 school year. I am very involved outside of WQAQ, as I am a beat reporter for Q30TV and do calls for QBSN. As well, I am always working out or playing basketball, so if I am not in class, catch me at the gym.
My goals this year is to make WQAQ have the best website it's ever had. I want the website to look the best and be very easy to navigate through. I also want to be able to show off our radio host's as well as I can. If you have any ideas on how to make the website better as well, contact me.