What's New on 98.1 WQAQ: 3/21 – 3/27
Find out what's happening from March 21st to March 27th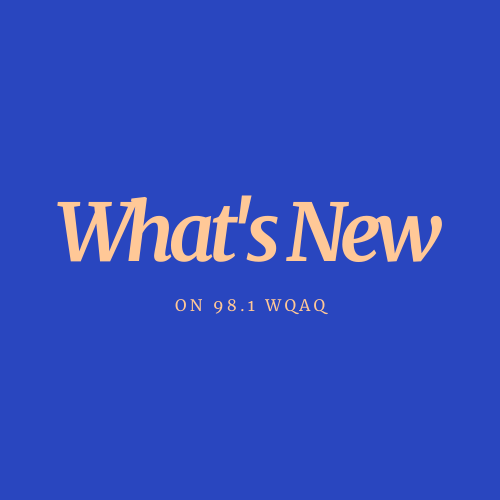 Here's what's happening this week on 98.1 WQAQ!
Monday (3/7):
2pm: AndOne
March Madness talk. Going over all the round of 64 and 32 games, national title threats and if our brackets are busted with special guests, Sean Paul and Greg Waddell!
3pm: The Country Hour
Listen to songs, talk to some artists that make the genre great while giving an unapologetic and honest commentary of country music. New podcasts of "The Country Hour" are available every Tuesday on Apple Music.
7pm: Over the Ledge
Everything March Madness. Maybe even a special guest 👀?
Tuesday (3/8):
8pm: Marvel Sports Talk Show
QBSN's Noah Epstein joins the show to talk baseball free agency and the big offseason moves that have happened in the MLB along with the NHL Trade Deadline
Thursday (3/10):
6pm: Strawberry Skies 
Playing some new releases, songs that remind us of spring, and songs from bands touring in the area!
9pm: Primetime Sports Radio
New MLB Rules and CBA / Yankees and Mets Offseason Moves / Bills, Giants, and Jets Offseason Moves / Knicks and Nets Disappointment Continues / Rangers Playoff Chances / (VON MILLER IS A BUFFALO BILL!)