Tilian takes Worchester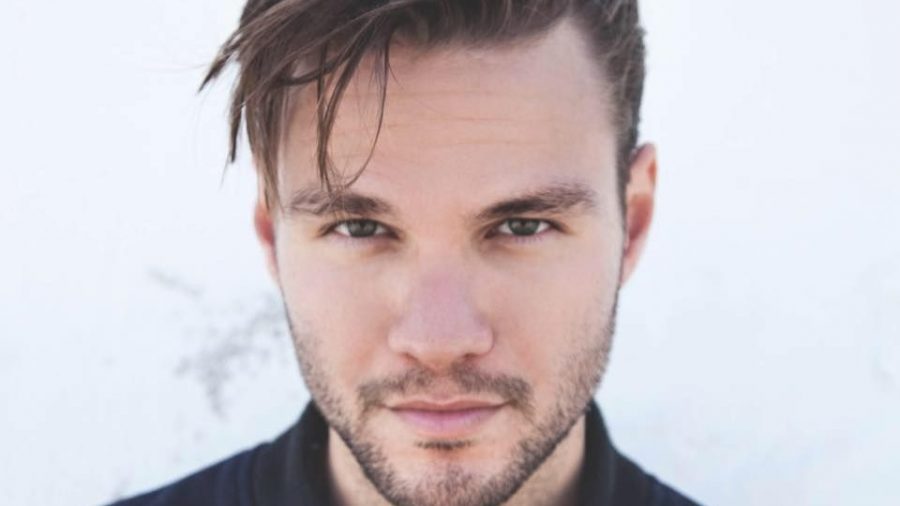 Cullen Ronan
September 25, 2018
Up a flight of stairs, perched atop a venue meant for 2,160 people lies a small, but intimate bar and stage. Within the Worchester Palladium, it's a spot reserved for smaller acts but prepared for the sort of energy that can't be contained within its larger venue underneath.
On September 16, a relative pop newcomer, but post-hardcore veteran TILIAN (Tilian Pearson) hit this modest but electric stage on a headlining solo tour before the release of his highly anticipated new record "The Skeptic," set to hit shelves on September 28 via Rise Records.
Preceded by a number of fantastic fresh faces in genre blending pop-rock bands, the Palladium Upstairs was certainly not short of talent for the night.
                        (Pre-order "The Skeptic")
Sunsleep, making the cross-country journey from Dallas, Texas, to Worchester, Massachusetts were first to hit the stage. Trailing behind the soaring vocals of lead singer Devin Barrus, the group has found a way to marry atmospheric rock instrumentation with R&B vocals that translate to a fantastic live show.
Next up was Andrés. Named after the polarising lead vocalist, whose stage presence was nothing short of charismatic, each tune had the audience trying to mirror his movements on stage. Whether it was bouncing, jumping, or a number of sultry dance moves, each spectator had their own way of enjoying this electric six-song set.
The jazzy, hip-hop influenced rock quartet has toured with the likes of a number of progressive acts, including Strawberry Girls, so it's safe to say it's not exactly a newcomer to electrifying a crowd outside of its genre, and the Massachusetts audience was certainly no exception.
Direct support for TILIAN was Royal Coda. Easily one of the most highly anticipated formations in modern post-hardcore, Royal Coda is manned by a number of musicians who have made a dent within the scene. Comprised of Kurt Travis (vocals), Sergio Medina (guitar), Thomas Erak (guitar) and Joe Arrington (drums), they have taken the sounds of their various projects over the years and formulated it into one coherent project.
Playing songs off their debut self-titled LP, each member brought something special to the live show; chaotic and entrancing riffs on behalf of Medina and Erak, gritty and powerful vocals from Travis and crushing yet nimble drumming from Arrington.
The set was raucous, loud and infectious, leading the way for TlLIAN, the show's headliner, and a post-hardcore legend in his own right,
Fronting a number of acts including Tides of Man, and quick stops in Night Verses, Emarosa and Saosin, Pearson has found his home in Dance Gavin Dance, where the band has released four studio albums and one project with him at the helm.
Not unlike Royal Coda's set, the stage was a myriad of stars within the scene, as TILIAN called on fellow Dance Gavin Dance member Matt Mingus (drums) and pseudo-member Andrew Michael Wells (guitar, backing vocals) as well as former A Lot Like Birds bassist Michael Franzino to round out his backing lineup.
TILIAN lept into his set with a number of his most well known pop-rock tunes, including singles off his older projects including "Heartfelt" of off 2014's Future Friends EP. While fans were expecting to hear the work of off his newest project, he still had a few surprises up his sleeve.
To the surprise of the crowd, he tapped Wells for duet duties on the song "Back to Life" which features Jonny Craig on the recorded version, another Dance Gavin Dance alum. Not only this, but he dug deep into his repertoire to do a cover of "A Faint Illusion", off of his former band, Tides of Man's 2010 record "Dreamhouse."
These easter eggs left vintage Pearson followers happy, and newer TILIAN fans with a reason to keep as intently tuned as they were for his new, poppier hits. Each and every one featuring potential to be an earworm of a tune, unable ever find its way out of your head.
TILIAN's solo tour comes to end on September 23 before he gears up to hit the road with Dance Gavin Dance on Underoath's Erase Me tour, starting November 8. Whether it's solo, or with his band, Tilian Pearson is sure to never disappoint.