As we settle into the fall season, there's many new experiences to look forward to. Among the changing leaves and cooler weather is the second annual run of Sound on Sound taking place in Bridgeport, CT. From September 30th to October 1st, this festival features a diverse lineup of artists. Notable performers include The Red Hot Chili Peppers, John Mayer, Hozier, and Trey Anastasio Band. Behind the festival is cofounder Jordan Wolowitz who has taken the time to expand on the festival.
The festival has a unique name, "Sound on Sound." What's the significance or story behind the name, and how does it reflect the festival's identity?
"The name Sound On Sound very much has to do with the festival's location right on the Long Island Sound.  We're fortunate to be able to host the festival in the beautiful and historic Seaside Park."
What sets "Sound on Sound" apart from other festivals you've worked on such as "Governors Ball"?
"Every festival has its own unique feel. A lot of factors play into what sets one apart from another. Sound On Sound pulls a lot from the New England community when it comes to the great food vendors we have on site. It's also a fall festival which is good news for anybody that prefers a crisp autumn breeze as their ideal for festival weather/weather in general."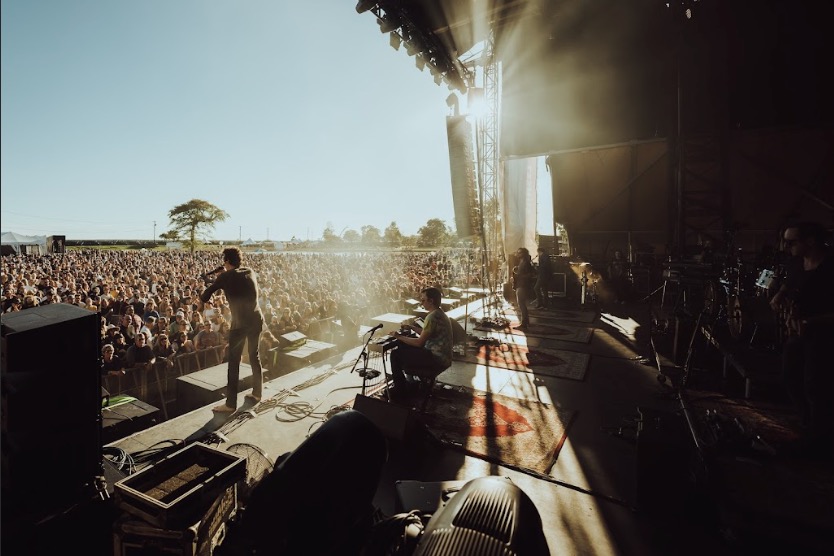 "Sound on Sound" prides itself on being a multi-genre music festival. How do you balance the diverse musical tastes of your audience when planning the lineup?
"We try and book our lineups in a way that brings together diverse sounds that play off each other rather than against each other. We know the music fans that show up to festivals are open minded and into exploring music and artists they may not be as familiar with, but we also know that regardless of the genre, they can usually recognize talent and quality when they hear it. So our aim is to book great acts from across the musical spectrum that music fans can appreciate even if it's not their go-to genre. Probably the most fulfilling thing about booking a festival is having somebody come up and tell you that they discovered their new favorite artist or genre because of a choice we made."
The festival's location in Bridgeport is distinctive. Can you tell us more about the venue choice and how it contributes to the festival?
"The first time we visited Seaside Park we knew it was going to be a great location for a festival. It's a beautiful space, designed by Frederick Law Olmsted, the same architect responsible for Central Park. The vibe is truly impeccable when you're in the midst of golden hour watching a great band on stage, surrounded by friends and breathing in the sea breeze with a beverage of choice in hand."
This is only the second run of "Sound on Sound." How has this year's festival changed since last year?
"Any time you produce a new event you usually learn a good amount about what does and doesn't work with the venue location, site design, and overall logistics.  We learned a lot from the first year via our own observation and the feedback we received from attendees as well. All that has led to some big changes for 2023, and we think folks will be really pleased with them.  We have a completely redesigned festival site, with a new stage and viewing experience and tons more space comprising the festival footprint.  We've increased the number of food vendors on hand, are adding more mobile towers for cell phone coverage and connectivity, will have sitewide flushable restrooms in place, and more. You can explore more at our site https://soundonsoundct.com/new-for-2023/"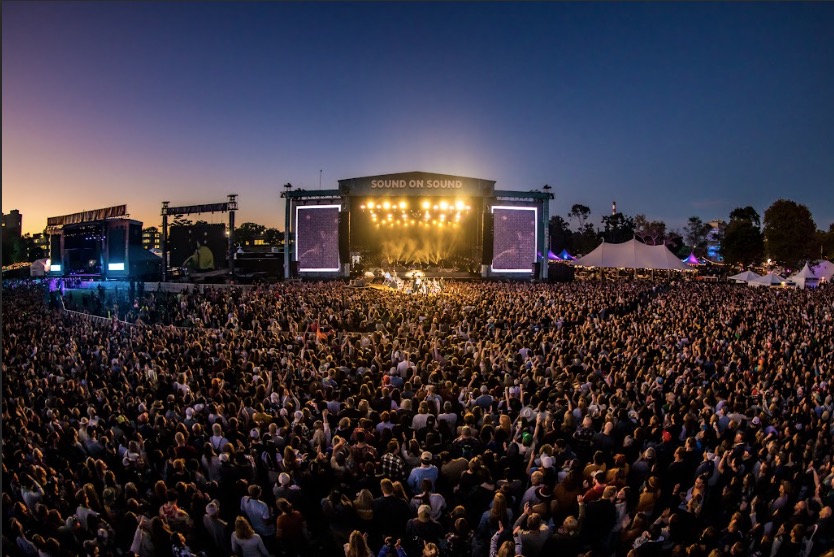 The schedule of the festival has no overlapping artists, What led to this decision?
"Conflicting set times at a festival can lead to some hard choices if you like both acts scheduled to play at the same time. Having no overlapping sets isn't always an option for a festival depending on its size and set up, but Sound On Sound hits the sweet spot of a stacked lineup with enough breathing room in the schedule to give each artist/band their solo moment to shine.  Sound On Sound also has the added benefit of utilizing one massive turntable stage so people don't have to spend all day walking back and forth to catch each act, which will really add to the ease and comfort of the experience. Your feet are going to thank you!"
The festival has gained traction from not only the music, but also the expansive food and drink options. Can you highlight some of the unique or popular food vendors that attendees can look forward to this year?
"It's really hard to know where to start so I'll just say that we work with great partners to bring in the best and brightest from the area when it comes to vendors. I'm personally really excited to grab some oysters from This Girl Shucks but if a raw bar isn't your thing you can check out Little Pub for some comfort food or The Tasty Yolk for a delicious eggy creation.  I really want to list them all but your readers can go to our site for the full list. https://soundonsoundct.com/food-libations/"
As founders, what are your long-term aspirations and goals for 'Sound on Sound,' and how do you envision the festival evolving in the future?
"We really want Sound On Sound to be an event that people look forward to each year as a way for the Connecticut community and music fans from around the country to come together and enjoy a great time through music, food and drink."
Get tickets for Sound on Sound here