Why The Super Bowl Needs Rock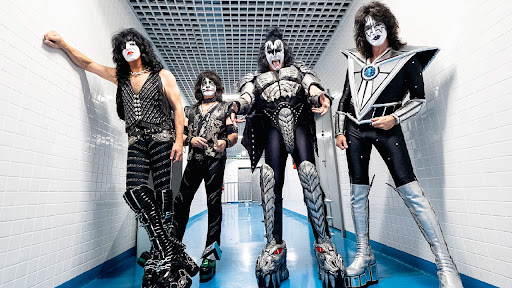 Ah yes, the Super Bowl halftime show, everyone's favorite part of the Super Bowl. Yes, even hardcore football fans enjoy the halftime show.
Before I start, as of late, the Super Bowl halftime shows have been amazing, Rihanna was a massive hit and other acts like Lady Gaga and Beyonce propelled the halftime shows to a completely different dimension.
For some music fans though, the real question is, "Why aren't there any rock stars?"
The last time a rock star headlined a Super Bowl halftime show was in 2010 when The Who were the headliners. Now, I saw The Who was the last one because in 2011 Slash made a guest appearance for "Sweet Child O' Mine" with Fergie and The Black Eyed Peas while in 2014 The Red Hot Chili Peppers coheadlined with Bruno Mars, and finally in 2015 when Lenny Kravitz appeared with Katy Perry.
I think the Super Bowl halftime shows are great, that goes without saying. I think they could be even greater if we broke away from the pop stars for a year or two and went down the rock avenue once again. There are at least four names I would have in mind to headline.
The first band, right off the bat, would be Kiss. They aren't called The Hottest Band In The World for no reason.
If you've ever been to a Kiss show, then you know they shoot off fireworks, fly in the air, shoot rockets out of their guitars, and breathe fire (at least Gene Simmons does at least). 
Kiss would be the perfect band to headline the next halftime show, they would not only broaden the rock and roll genre to a whole new audience but think about the bombastic show they could put on. They're already selling out stadiums and arenas, so why not the Super Bowl?
 The next band would have to be Guns N' Roses. They have too many hits not to be included on this list and, they've been selling out stadiums all over the world for a better part of five or six years now.
With hits like "Paradise City," "Welcome To The Jungle" and 'November Rain," it would be a great throwback for the older fans and a great crossover for the younger generation that only knows a handful of their music
GNR would be the perfect band to take the Super Bowl to the jungle and leave fans with their ears ringing from a hard rock halftime show.
The third act would either be Ozzy Osbourne or Black Sabbath, either one would be okay in my book.
As long as Ozzy Osbourne is on stage in some capacity then the Super Bowl will be 100 times better. If Sabbath takes the stage then they have a plethora of music to choose from, "Paranoid," "Iron Man," and "War Pigs" would be a must-play, and the metalheads would go crazy.
If it's just Ozzy Osbourne solo then "Bark At The Moon," "Mama I'm Coming Home," and of course, "Crazy Train," would be an absolute must for the halftime show. A little Ozzy Osbourne never hurt anyone, and who knows, maybe he'll bite the head off another bat.
The fourth and final group that is a must for the halftime show is AC/DC. If you've read Twisted Sister frontman, Dee Snider's Twitter then you know he's all about AC/DC playing the halftime show and I agree with him.
If you can't name me at least four AC/DC songs then you've been living under a rock, it's the truth, it had to be said, I apologize.
With songs like "Highway To Hell," "Thunderstruck," "Back In Black," and "T.N.T.," there would be too many classics to choose from.
Just think about what could happen during "For Those About to Rock (We Salute You)." They could roll out fake cannons on stage (if you've seen the record cover you'll know what I'm referring to) and every time Brian Johnson yells "FIRE!" you can set them off with fireworks on the roof…AC/DC would put on the best show known to man.
There are so many bands that could literally rock the halftime show and it's a shame that the NFL doesn't even consider booking one of these bands on the halftime show because it would be one of the biggest shows since Prince took the stage in 2007 and played in the pouring rain while singing Purple Rain, just think about how creative they could get.
Let a rock star show how a halftime show should be and let them rock it!