Can't Get Enuff: A review of Chip Znuff's 'Perfectly Imperfect' album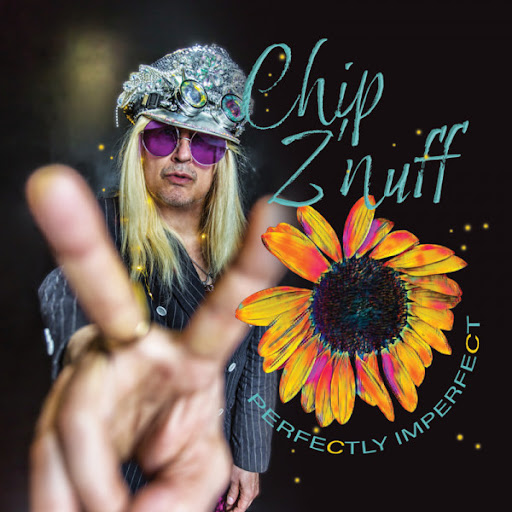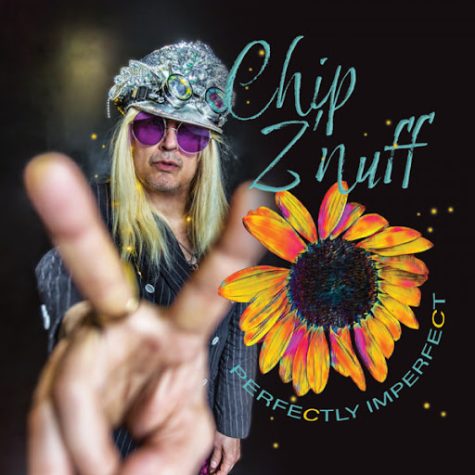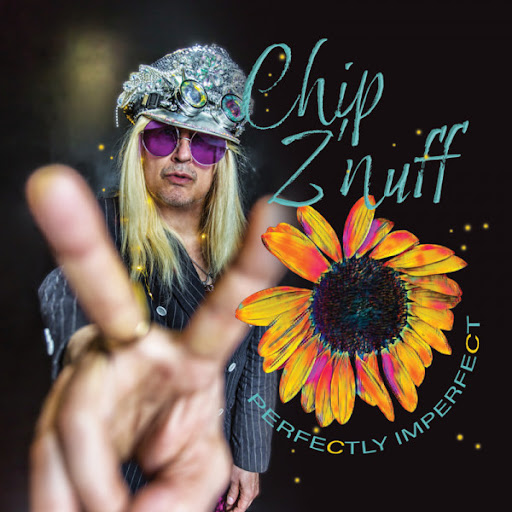 On March 18, frontman of Enuff Z'Nuff, Chip Z'Nuff released a new record, "Perfectly Imperfect."
This is Chip's second solo record in seven years, the first one being 2015's "Strange Time."
Chip Z'Nuff is joined in the studio by Joel Hoekstra from Whitesnake on lead guitar, Daxx Nielsen, drummer for Cheap Trick, Daniel Hill drummer for Enuff Z'Nuff, and Steven Adler, original drummer for Guns N' Roses. 
Despite the album receiving warm raises from the music scene, the album was not Chip's idea.
"That was down to the record company, that was their choice," Chip said when he sat down with therockpit.net. "Frontiers wanted three more albums from Enuff Z'Nuff after "Clown's Lounge," "Diamond Boy" and "Brainwashed Generation" so I said, "We can accommodate you there."
"Perfectly Imperfect" clocks in at 40 minutes of straightforward rock and roll.
There are multiple songs that I downloaded and added to my playlist, that is worth listening to.
The first song which I enjoyed very much was the second single off the album, "Welcome To The Party." This song which features Joel Hoekstra as well as a music video on YouTube is a classic Chip style song met with a hard rock riff which can easily be on some of the latest Enuff Z'Nuff records.
"It's my love letter to the new generation," Chip said when he sat down with therockpit.net. "It really touches upon what's happening in the world right now."
With lyrics like "creepy, so very creepy, the worlds about to crash," listeners can really get a sense of what it's like to have to adjust to a pandemic as well as living with conflicts going on in other nations.
The second song that I added to my playlist and you should add yours is 'Roll On" which is the sixth song on the record.
The song has such a catchy chorus and I find myself going back to this song for the chorus.
"What once was right and now it's wrong. The angels sing and the calvary's gone." 
Something about these lyrics brings the song above the rest in my opinion and makes it the song that stands out the most to me.
The second-best song on the record is the second to last song titled "Heroin."
The reason why this song is the second-best song on the entire album is that it's different. Yes, it is hard rock-based, that's a given, but it's extremely bluesy. The bluesy acoustic guitar with the harmonica and guitar solo at the two-minute mark make this song stand out among the rest.
This song should in no way be towards the bottom of the record. In my opinion, it truly deserves to be towards the top of the record.
The final song on the record, "Honaloochie Boogie"  is a perfect way to end a record, nothing screams classic rock than this Mott the Hoople cover. Daniel Hill's upbeat tempo makes this song a song that should be blasted out of cars with the windows down.
As Chip sings "Wanna tell Chuck Berry the news," makes me want to tell everyone about this song, that's how much I enjoyed this cover. It really does put the listener in a good mood no matter what.
While listening to "Honaloochie Boogie" you can envision Chip with his purple or rose-colored glasses belting out the lyrics.
The one thing that I loved about this record is that the fifth track and first single off the album, "Heaven in a Bottle" was written by Chip Z'Nuff as well as original lead singer Donnie Vie. As a fan that has only seen Chip on lead vocals, I do wish for a reunion with Vie and Z'Nuff but I will happily take this version.
Speaking of Donnie Vie, he had a song on his 2014 record, "The White Album" where he had a song called "Light Shine On" which sounds similar to the third song on the new Chip Z'Nuff record titled "Doctor (I'm Going Down Can You Save Me)." I'm not saying that Z'Nuff stole the tune from Vie, the beginning of both songs sounds very familiar. They could have used the same co-writer that is credited on Z'Nuffs song, Eric Muller but I am just speculating. 
The tune could be a left-over song that never got finished during the hay day of Enuff Z'Nuff Chip said that there is "a lot of subject matter hidden in those drawers at the Enuff Z'Nuff house."
In that same interview with therockpit.net Chip goes on to say that there is "a plethora of songs and they don't stop coming out I find them all the time."
I think what I liked most about this record is the different types of risks that came on the album. Songs like "Heroin" and "Honaloochie Boogie" maybe wouldn't be on an Enuff Z'Nuff record but they definitely work on a Chip Z'Nuff solo record. 
Even though the record is a solo record, there are still hints of Enuff Z'Nuff which I appreciate a lot but I also love how different it is than a regular Enuff Z'Nuff record and that Chip was not afraid to take a risk or two and a add a cover or a song that he normally wouldn't do. 
All in all, I think this record is a pretty solid one.
Overall Grade: 6.5/10