What's New on 98.1 WQAQ: 2/28 – 3/6
Find out what's happening from Feb. 28 to March 6th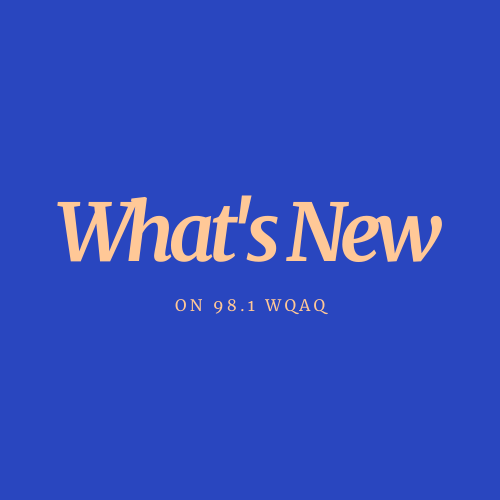 Here's what's happening this week on 98.1 WQAQ!
Monday (2/28):
 Tristan Freeman joins the show! Crazy Saturday of college basketball
3pm – The Country Hour
Listen to songs, talk to some artists that make the genre great while giving an unapologetic and honest commentary of country music. New podcasts of "The Country Hour" are available every Tuesday on Apple Music.
8pm: Mac & Main
NBA talk!
Tuesday (3/1):
8pm: Marvel Sports Talk Show
Massachusetts Pirates (Indoor Football League) Director of Marketing Adrian Figueroa will join the guys to talk about business in the arena football world and expectations for the 2022 season!
9pm: Trash Talk
Morgan Miller!! Mel's roomate is coming on check it out!!
Thursday (3/3):
6pm: Strawberry Skies 
A new month means more new music! Tune in for some new releases in the world of hardcore/alternative and info on gigs happening in the area 🙂
Friday (3/4):
10am: Hand Me The Aux
New and trending songs are going to be played for the hour.