What's New on 98.1 WQAQ
Find out what's happening from Feb. 7 to Feb. 13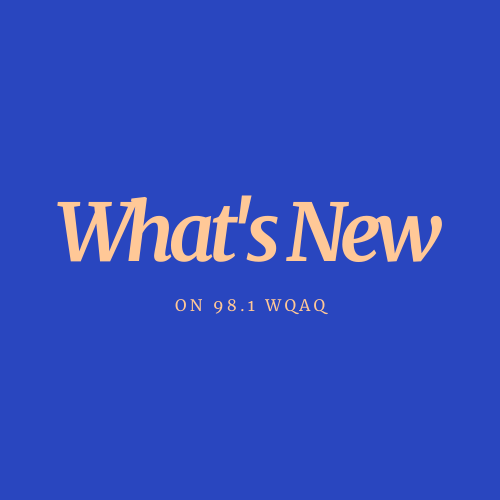 Here's what's happening this week on 98.1 WQAQ!
Monday (2/7):
2pm – And One
Trade deadline news for the NBA
3pm – The Country Hour
Listen to songs, talk to some artists that make the genre great while giving an unapologetic and honest commentary of country music. New podcasts of "The Country Hour" are available every Tuesday on Apple Music.
7pm – Over the Ledge
Making their Super Bowl and NFL Honors picks with Dean Roush!
8-10pm: Mac & Main
Jack Main and Eric Kerr are looking forward to being cool, but really – they're talking about Brian Flores with Professor Hanley!
Wednesday (2/9):
4-6pm: Brian and TJ
Super Bowl preview, hires around the league Brady retirement, direction of the Patriots moving forward.
Thursday (2/10):
6pm: Strawberry Skies
Highlighting some bands playing shows in CT this month! If you're a QU student looking to try something new on the weekends, tune in and if you like these bands, go out and see them!
9pm: Primetime Sports Radio
Previewing the Super Bowl between the Bengals and Rams. A recap of the Bills, Giants, and Jets seasons. The disappointing play of the Knicks and Nets. The effects of the MLB Lockout on the Yankees and Mets.
Sunday (2/13):
5pm: Flower Power Hour
A recap of what we've been listening to over break, with music submissions from our followers on Instagram!