What's New on 98.1 WQAQ: 2/14 – 2/20
Find out what's happening from Feb. 14 to Feb. 20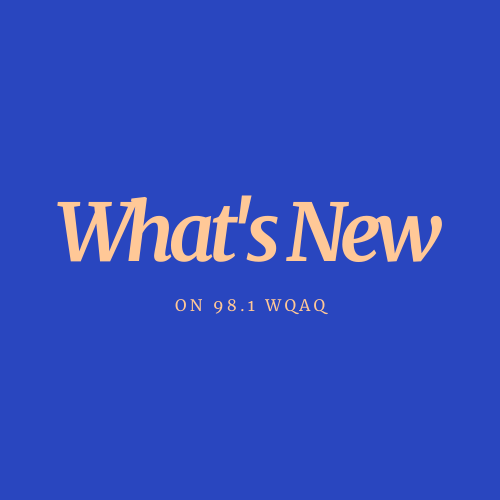 Here's what's happening this week on 98.1 WQAQ!
Monday (2/14):
Trade Deadline Reaction. New season predictions. A special guest👀
3pm – The Country Hour
Listen to songs, talk to some artists that make the genre great while giving an unapologetic and honest commentary of country music. New podcasts of "The Country Hour" are available every Tuesday on Apple Music.
7pm: Over the Ledge
Reactions to the Super Bowl with QBSN chairman Ross Meglin in studio
Tuesday (2/15):
8pm: Marvel Sports Talk Show
Marvel Sports Talk Show welcomes more special guests starting this Tuesday!
Thursday (2/17):
6pm: Strawberry Skies 
Another week of checking out some cool bands local to the CT area, and they'll have some information on a virtual music festival made to empower women of color! Tune in for all the details.
9pm: Primetime Sports Radio
Super Bowl Recap / Bills, Giants and Jets Season Recap and Suggestions / Knicks Collapse Nets and 76ers Trade / MLB Lockout (Universal DH and Draft Pick Compensation) / Yankees and Mets Projections
Friday (2/18):
11am: Will Dean
Another week where Will reads the news, subsequently loses his mind and puts on a tinfoil cap.
4pm: Left Bench
Left Bench continues grow the brand and post on Youtube/ Instagram.
Sunday (2/20):
5pm: The Flower Power Hour
This week, they'll be exploring some of the best classic rock love songs!